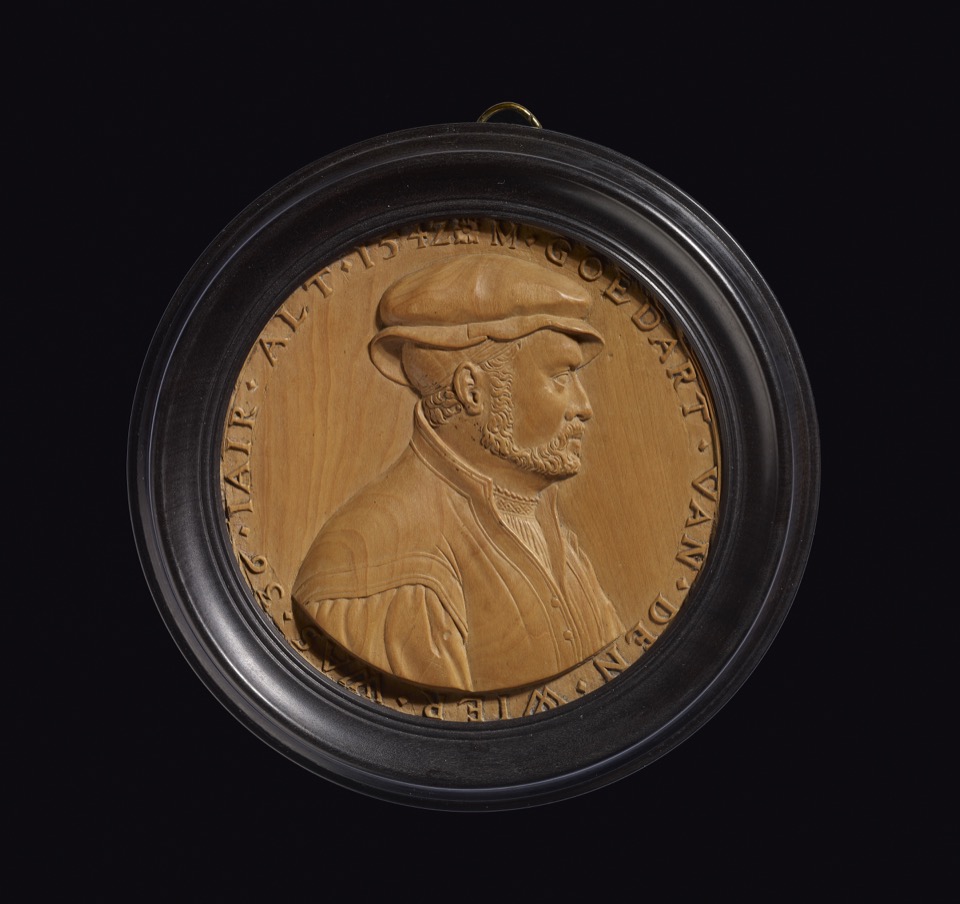 Curator's Description
Circular medallion (template for medal); boxwood; Goedart van den Wier in profile to right; inscribed.
This object was collected by Anselm von Rothschild and bequeathed to the British Museum by Ferdinand Anselm Rothschild.
How big is it?
9.2 cm wide, 9.2 cm high, 1.5 cm deep, and it weighs 66g
Detailed Curatorial Notes
Provenance: Baron Anselm von Rothschild, Vienna, by 1866 (cat. no. 60).
Commentary: Read 1902 suggests that this may be one of the medals executed by Friedrich Hagenauer of Augsburg during his stay in Cologne, 1537-1546, but it is attributed to a Low German or Netherlandish woodcarver of 1542 in Habich 1929-34.
Bibliography
Charles Hercules Read, 'The Waddesdon Bequest: Catalogue of the Works of Art bequeathed to the British Museum by Baron Ferdinand Rothschild, M.P., 1898', London, 1902, no. 244, pl. L
O.M. Dalton, 'The Waddesdon Bequest', 2nd edn (rev), British Museum, London, 1927, no.244
Georg Habich, Die Deutschen Schaumünzen des XVI Jahrhunderts, F Bruckmann, 1929-1935, Vol. I, I no. 742.

References
Read 1902: Read, Charles Hercules, The Waddesdon Bequest. Catalogue of the Works of Art Bequeathed to the British Museum by Baron Ferdinand Rothschild, M.P., 1898, London, BMP, 1902
Dalton 1927: Dalton, Ormonde Maddock, The Waddesdon Bequest : jewels, plate, and other works of art bequeathed by Baron Ferdinand Rothschild., London, BMP, 1927
Habich: Habich